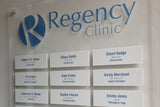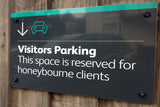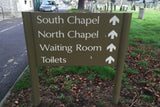 Directory Signs
Directory signs are normally the first thing that a client or visitor will see when coming into an organisations premises and because of this you want the signage to be welcoming and informative to them.
The usual purpose for interior signage is to aid the orientation and navigation of a building. We will work alongside you to design signage that will give an accurate overview of a building and offer a choice of destinations along with the incorporation of useful information like for example a floor map.
Alternatively customers use directory signs to list personnel, often with job roles and/or qualifications. They are usally produced in such a way that they can be swopped over extremely cost effectively to suit any changes in the team.
Our directory signage can also be specially designed to be tamper resistant, low maintenance and robust to give a professional and yet practical feel.